---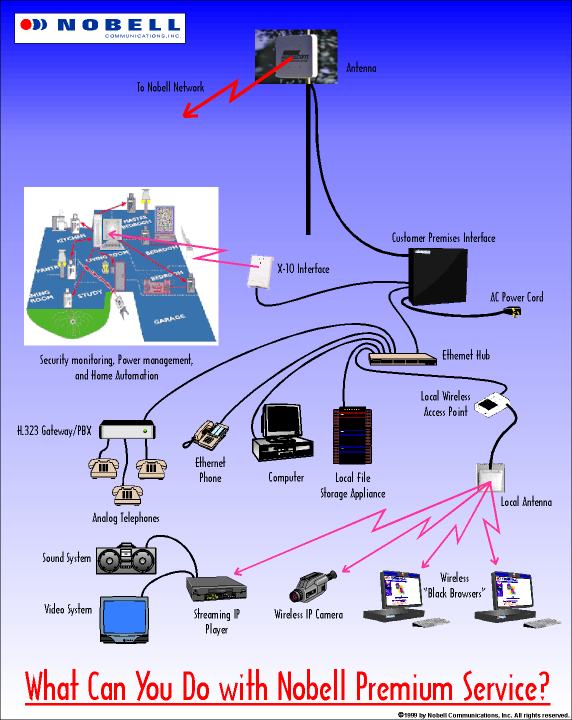 Presages the "Internet of Things" by almost two decades, this poster and the network design were created by
Ivars Vilums
.
It was envisioned that the
Customer Premises Interface
, while primarily a router, would also provide DNS services and define and manage a private internal network for devices that should not be globally accessable, provide bootrom services simplifying the design of some internal devices, and include a web server with restricted local and global access giving the user web pages that would be internal only as well as a global web site which the user could customize.
More about the Wireless "Black Browser" web tablet
Nobell Network Architecture
Design Overview of the "Customer Premises Interface" aka "Intelligent Interface Unit"
---
Copyright 2015 by The Eastjesus Company. All rights reserved.
---
Go to the home page of